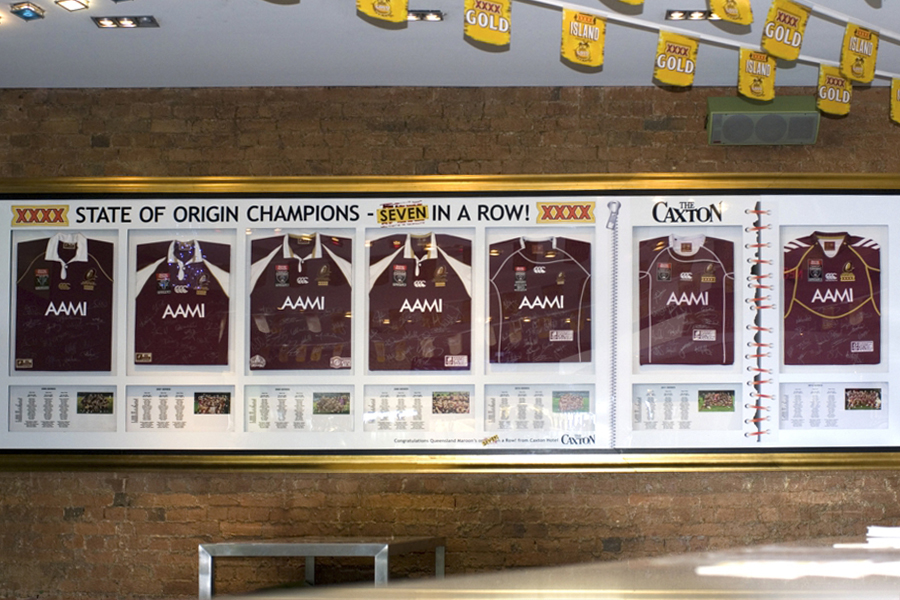 Framed Memorabilia
Framed Memorabilia:  display cases, cabinetry, box frame, 3D frame, jerseys, medals, sporting, artifacts
With a focus on complimentary style, our highly skilled and trained designers work closely with you to find out what visual approach will best suit your requirements.
We also pride ourselves on understanding our client's needs, to make certain that the art reflects you and will coordinate with your décor. Every piece is personal to you, so it's personal to us.
So whether it is sports jerseys, medals, cabinetry work or display cases, with our expert touch you can now keep your memories alive and proudly display your cherished collections for a lifetime.