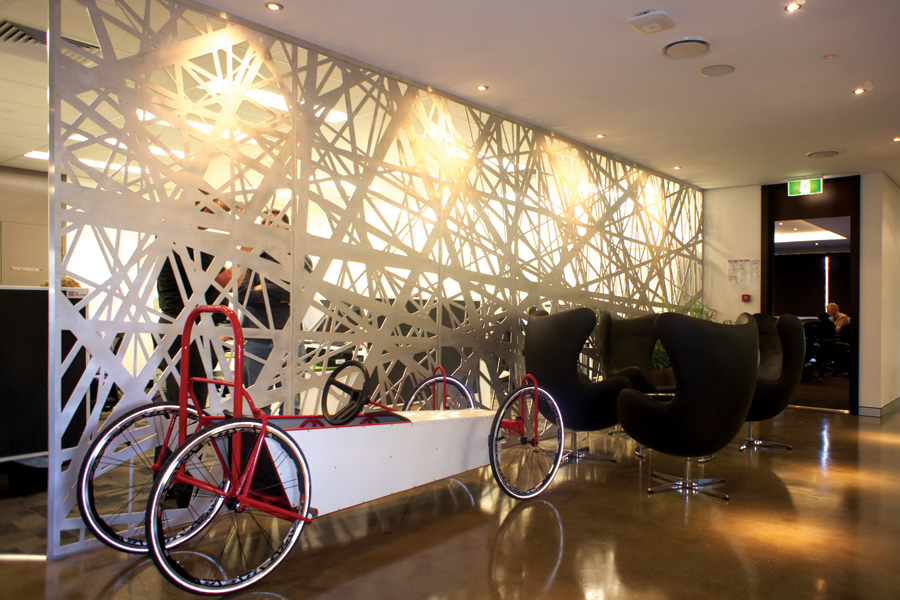 Architectural
Architectural
Our ability for architectural fabrication is broad and covers our work on public and corporate artwork installation, decorative and privacy screening, and textile finishing boards to name a few.
Our architecturally-designed screens can be used in both domestic and commercial works for a huge range of applications including privacy screening, architectural fascias, entry gates, decorative screening plus much more. Outdoor decorative screens have become increasingly popular additions to Queensland homes recently as they allow us to make the most of our beautiful-yet-unpredictable climate, year round. And, it's also the ideal way to add your own outdoor room to your home, allowing you to bask in the light and lush scenery of the great outdoors while enjoying the privacy and comforts of indoors.
Although finishing boards are mainly used for displaying samples of carpet, tile, wood flooring, shingles and more throughout the tiling and flooring industry, their application can be farther reaching than just those two fields. Commex has been creating and implementing sample boards for years and with our extensive fabrication capabilities, we provide every option to make your display program a success.
Architectural , Public & corporate artwork, decorative screens, privacy screens, finishing boards