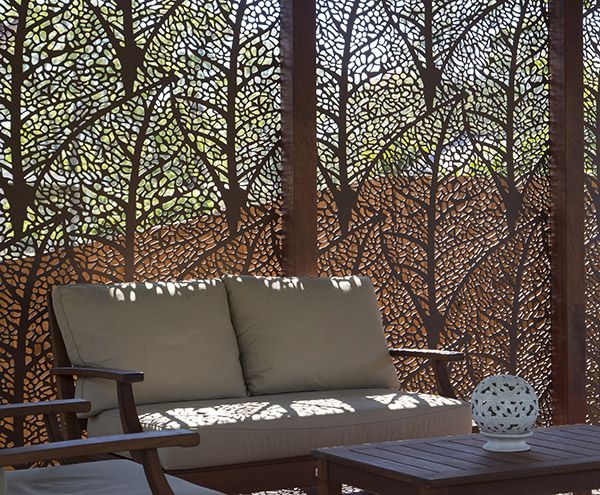 Decorative Screens
Howdy-Ho Neighbour! Let's Talk Decorative Screens And Privacy
Decorative screens add privacy, shade, interest and beauty to the interior and exterior of buildings, and are becoming increasingly popular as a method of "Home Improvement"…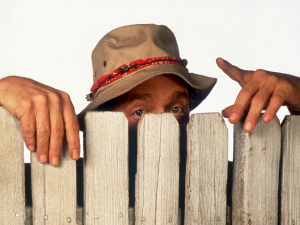 Whether they're implemented in professional landscaping, DIY house improvement, interior design, architecturally or in commercial building, CNC-cut (Computer Numerical Control) screens and panels provide visual drama and decorative style as well as a practical solution in partitioning open spaces, creating a simple sun shade, or providing much needed privacy; the creative possibilities are only limited by one's imagination.
7 Benefits Of Decorative Screens:
Obviously, one of the most prevalent reasons for investing in decorative screening is privacy. Whether you play host to regular family get-togethers and friendly BBQs, or prefer a more relaxed space to unwind with a book and a glass of wine, backyards are an integral part of the home. However, there's no point creating an outdoor haven if you are being gawked at by passers-by (or worse, nosey neighbours!). Bob next door might be happy to feed your cat while you go on holiday—but that doesn't mean you want him to be privy to your ritual of hanging out washing in your undies.

Another perk of owning decorative screening is the fabulous lift they can give your garden. And if you do have the inkling of a green thumb, a strategically placed screen can be used as a standout feature piece or as an effective way to grow a vertical garden as opposed to simply using a trellis. A combo flowery garden feature that doubles as a privacy screen.
The other main benefit of a decorative screen is to obscure unsightly items that are a necessity around the home (wheelie bins, tanks, tools etc). Using a privacy screen you can shield these items from view, while still having them in a handy location.
When compared with other means of enclosure, decorative screens allow you to maintain the increased airflow that we all love about being outdoors. There's no point having a lovely outdoor area if you are left feeling stuffy and shut in; have the best of both worlds with a well-ventilated screen.
A strategically placed outdoor screen can also help extend the life of your outdoor furniture. Direct sunlight is a major cause in the decline of materials and fabrics commonly used outside. By providing a shaded area, you can protect your furniture, and yourself, from damaging rays without sacrificing your view and airflow.

If the idea of having to regularly maintain your screen or fence regular doesn't appeal to you, consider using aluminium for your backyard privacy screen. Aluminium is low-maintenance, durable, easy to work with and resistant to corrosion, making it ideal for both indoor and outdoor screens. While other materials such as wood often require painting, sealing and sanding to maintain their look, aluminium will largely take care of itself.

Investing in a backyard privacy screen is an affordable alternative to installing a full wall or fence, and it looks fabulous as well. The high-quality powder-coated aluminium options provide a longevity that offers great value for the long term. Add to this the fact that you don't need to outlay on expensive maintenance costs and the price becomes even more appealing!
These days, even prefab decorative screens come in such a wide range of designs that you will be sure to find one to complement your existing décor. There's no longer a reason to resign yourself to staring at a drab-looking fence or concrete wall. However, unlike normal prefab screens, Commex-made decorative screens can be custom-designed for any kind of style you wish to achieve, from sleek and modern to rustic or antique.

Check out our Facebook page at https://www.facebook.com/commex/ for more information. And give us a call at Commex to order your very own decorative screen. Remember, we're open Saturday Mornings!